16th Annual New Mexico Jazz Festival filled with three weeks of world-class musicians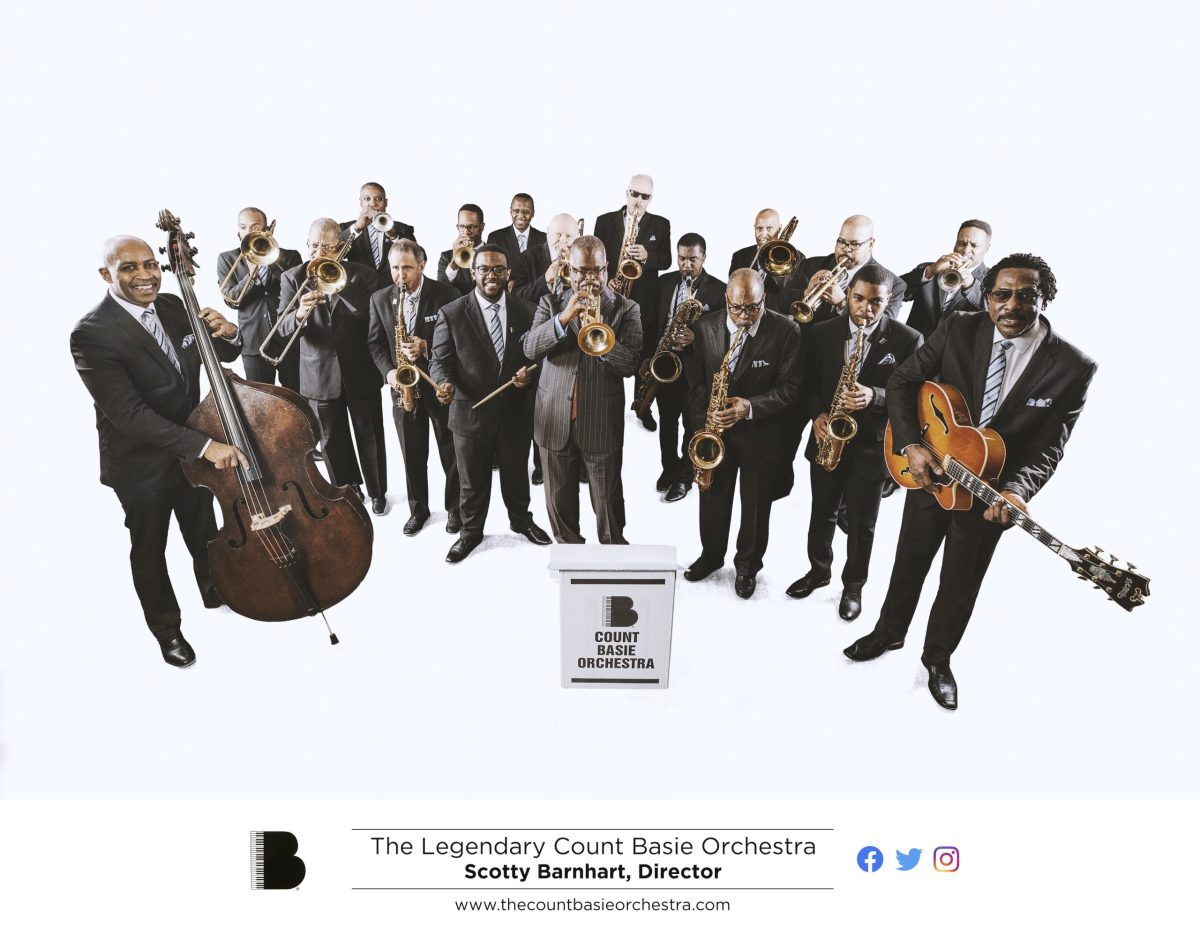 The Outpost Performance Space and Lensic Performing Arts Center are proud to announce the 16th Annual New Mexico Jazz Festival (NMJF), taking place September 15-October 8. The Jazz Festival is a collaborative project between two of the non-profit jazz presenters in New Mexico, the festival features concerts and events in Albuquerque and Santa Fe, as well as Taos-affiliated events, by major artists on tour, NEA Jazz Masters and Jazz, International, Rhythm & Blues and Latin Music Practitioners. The New Mexico Jazz Festival offers three weeks of music, art and more!
The 2022 New Mexico Jazz Festival (NMJF) kicks off with an exciting opening weekend at the Lensic Performing Arts Center. Opening the festival on Thursday, September 15 is the Legendary Count Basie Orchestra (CBO), conducted by Scotty Barnhart. The 17-piece CBO has won 18 Grammy Awards and numerous honors, including a 2022 Grammy nomination for their album, Living in Birdland.
Friday, September 16, Critically acclaimed Grammy-nominated saxophonist, bandleader and composer Ravi Coltrane returns to New Mexico with his Cosmic Music Project – a contemporary exploration of the music of his illustrious parents, John and Alice Coltrane, and he is joined by harpist Brandee Younger.
Next, the NMJF continues its tradition of presenting NEA Jazz Masters with Grammy Award-winning drummer, producer, educator and NEA Jazz Master Terri Lyne Carrington + Social Science on Saturday, September 17. The band will perform music from their latest album, Waiting Game. , which was celebrated as one of the best releases of 2019 by Rolling Stone, Downbeat, Boston Globe and Popmatters and described as "an unwavering, inclusive and compassionate take on the fractures and bonds of humanity through an eclectic program blending jazz, R&B, indie rock, contemporary improvisation and hip-hop".
For the 16e consecutive year, retired vice president of the National Endowment for the Arts, jazz historian and poet AB Spellman returns to lead a Meet The NEA Jazz Master pre-concert with Ms. Carrington at 6 p.m. Saturday, September 17, 11 a.m. to 2 p.m., the Festival is associated with Dave's Jazz Bistro to Santa Fe Cooking School for a Jazz Brunch with the New Mexico Latin Jazz Continuum with pianist John Rangel and vibraphonist Jesse Parker, and at Lensic, on Thursday October 6, it's the legendary tower of power, who have been delivering their unique brand of Soul, Rock, Pop for over 50 years.
At Albuquerque's Outpost Performance Space, it's the Doug Lawrence Quartet with guest vocalist Carmen Bradford on Sunday, September 18, in a small-group jazz swing night. Also at Outpost are iconic multi-generational band, The Cookers on Tuesday, September 20; vibraphonist Joel Ross Quartet, Thursday September 22. Downbeat Magazine writes that Ross' playing "bursts through the layers of lush arrangements like constant currents of electricity, powerful and full of light energy"; the famous Dutch trumpeter Eric Vloeimans and the accordionist Will Holshouser, Tuesday, September 27; Samara Joy Quartet, Wednesday September 28. Joy, just 24 years old, and who was described by The New York Times as "amazing," won the 2019 Sarah Vaughan International Jazz Vocal Competition; Drummer Peter Erskine Quartet with George Garzone, Alan Pasqua and Darek Oles will perform Saturday, October 1 at Outpost; and guitarist-songwriter Kurt Rosenwinkle Quartet on Friday, October 7.
Ensuring there is something for everyone, the Jazz Festival hosts several free events and partners with the City of Albuquerque to present Blues Night at Civic Plaza in Albuquerque. Blues Night on Civic Plaza will take place on Sunday, September 25 from 6:30-8:30 p.m. and will feature Texas singer-songwriter and singer Ruthie Foster with her five-piece band.; ChillHouse with Hillary Smith; and singer-songwriter-guitarist Levi Platero.
End of 16e The annual NM Jazz Festival on Saturday, October 8, from 5-7 p.m., will be a special reception Inpost Artspace: Jazz Photographs by Jim Gale: 25 Years of Outpost and the New Mexico Jazz Festival at the Outpost performance space.
Tickets are available online at newmexicojazzfestival.org and on lensic.org and in person at the Lensic Box Office, 211 W. San Francisco Street in Santa Fe.