Council to ask sponsors to increase contributions to jazz festival after 70,000 attendees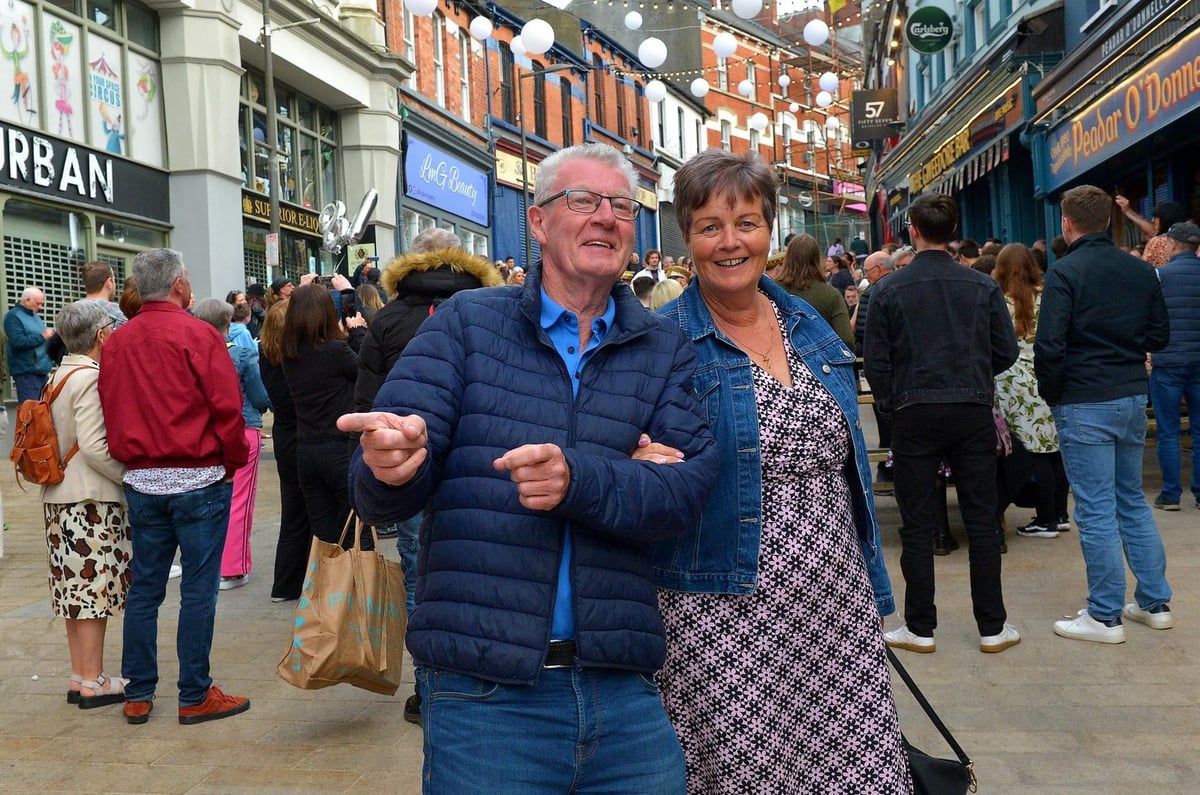 Jazz lovers in Waterloo Street during the Jazz Festival weekend in May. Photo: George Sweeney. DER2217GS-089
Over 70,000 visitors attended the 21st edition of the City of Derry Jazz & Big Band Festival which took place over the May Day bank holiday weekend and plans are already underway for the event in 2023, some calling for increased sponsor contributions.
Returning to its regular format for the first time in three years due to the pandemic, the 21-year festival that has seen artists like Van Morrison, Jools Holland, Jamie Cullum and many more perform, has cemented its reputation as one of the most established and influential musical events on the island of Ireland with a host of new artists including the Liberals Soul Band, Hyde Park Brass Band and Luke Thomas & The Swing Cats.
Members of the Business and Culture Committee learned that this year saw the highest attendance yet, with occupancy peaking at 99.11% on Saturday 30 April. The event had over 60 participating venues with over 400 musical performances. .
Tourism Northern Ireland has donated £15,000 through its sponsorship program for 2022 and Diageo has sponsored the event with £20,000.
Referring to the 2023 festival, Chief Business Officer Aeidin McCarter said: "For the 2023 event, it is proposed that agents work within the existing fare allocation for the City of Jazz Festival in Derry, which is £120,000, which, it's important to note, will be subject to confirmation through the 2023/24 pricing process.
The report suggests that in order for the festival to continue to grow and develop, there will be a gradual need for transitional changes, some of which will ultimately lead to the board taking on a coordinating and promotional role, under-distributing the artists most more prominent and touring bands and to deliver on the marketing front.
He suggested that in 2023 Tier 2 venues (must have an entertainment license to be eligible) would contribute 85% to artists' fees, with the council contributing 15% instead of this year's 80/20 split .
Sinn Féin Councilor Patricia Logue proposed that the Mayor start conversations with sponsors to increase their contribution to the festival and that venues' contribution to the cost of acts remain at 80% Tier 2 venues and 20% of the board as 'the cost of living crisis is impacting business and we want to keep this jazz festival where it is.
SDLP adviser Rory Farrell agreed, saying: 'It's good that we're going to make representations to Guinness and Diageo to see if they can increase their contribution because what they're giving to Cork compared to what they give us, there's a huge, huge disparity.
"We are happy to maintain the current subsidy where venues pay 80% of performance costs and we pay 20%. We are living in very uncertain economic times and there are tremendous strains on family finances and this is going to impact the hospitality industry all over this city, so anything we can do to ease this burden, we should do.