Haiti: organizers postpone traditional international jazz festival due to gang violence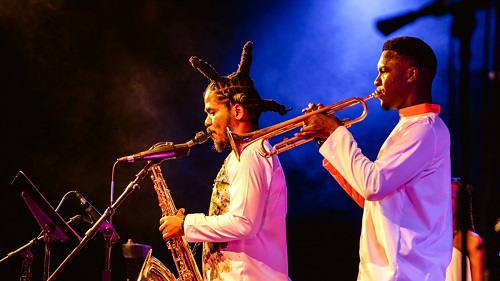 Amid rising gang violence in Haiti, its traditional international jazz festival have been reported ; the event organizers informed the general public. However, the date on which the festival was postponed has not yet been announced by the Haiti Jazz Foundation (which organizes the festival).
Milena Sandler, director of the foundation, declared: "We cannot take risks, neither for the 150 musicians, nor for our teams, nor for the public. We had thought for a while that it would be difficult, even morally, to organize a festive event in this context ".
For the festival, the foundation brings renowned musicians from all over the world to the festival.
At present, the situation in Haiti is worsening day by day, as the crime rate, kidnappings and gang violence increase at a higher rate. Since last month, Haitian gangs have blocked fuel terminals, which has further led to fuel shortages in schools, offices and hospitals, endangering the lives of hundreds of patients, including pregnant women, women and men. children and patients with COVID-19. .
After more than a month, the gang leader announced the temporary lifting of the blockade of the fuel terminals. Fuel shortages have resulted in the closure of schools and offices and even some hospitals.
Haiti is among the countries that have a very low COVID-19 vaccination rate, which is even less than 2%. The island began its vaccination campaign in July this year.
It is one of the countries in Latin America and the Caribbean with the highest crime rate, after which the United States and Canada have asked their citizens residing on the island to leave the country in the middle of turmoil.
Recently, the Haitian gang that kidnapped 17 American and Canadian missionaries in October freed two of the hostages.
Related