Shannon Josdal joins the Saskatchewan Jazz Festival team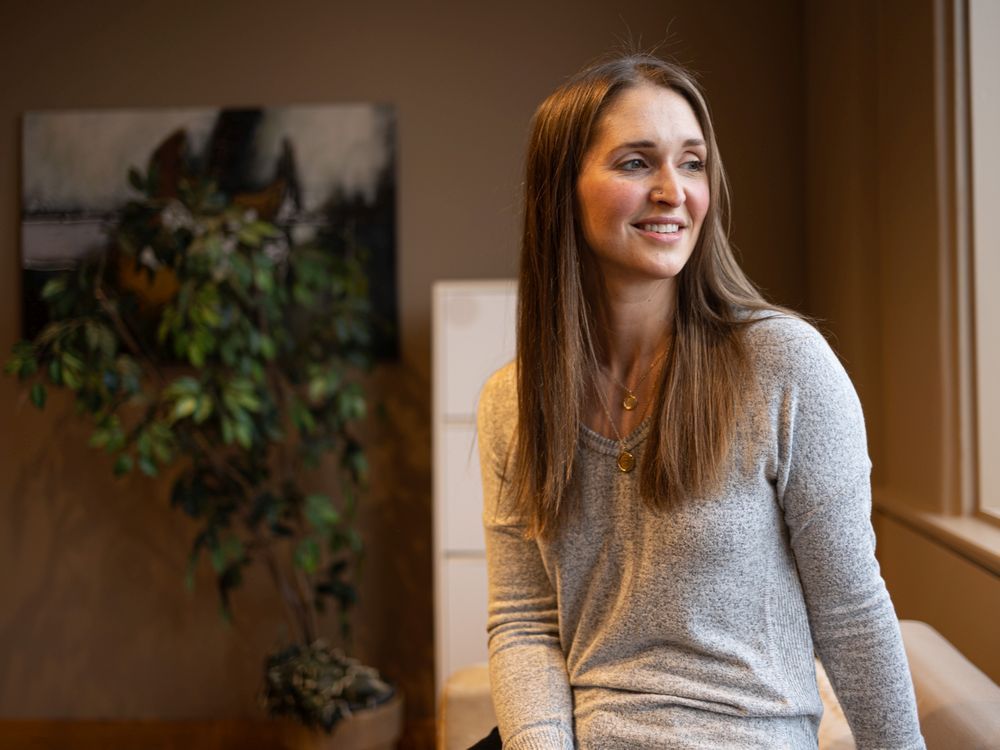 "I hope to make this festival representative of us and who we are in Saskatoon."
Content of the article
Shannon Josdal has been named the new executive director of Saskatchewan Jazz Festival Inc. With 10 years of experience in the entertainment industry, including as current president of SaskMusic, Josdal said she was delighted to bring her point sight at the festival.
Content of the article
Shortly after the announcement, she chatted with the StarPhoenix about her new role and her love for the Jazz Festival.
Q: What do you hope to bring to the SaskTel Saskatchewan Jazz Festival?
A: I hope I can grow the festival to where it is now. Kevin Tobin has done so many great things with this festival, and I hope to be able to maintain this level, but also continue to evolve. I hope to ensure that this festival is representative of us and who we are in Saskatoon.
Being part of this province is part of my personal identity. It's my house. I bring that passion, commitment and investment to the role and to the festival.
Q: When the position opened up, did you apply immediately?
A: I actually wrote my application immediately, then it sat in my email drafts for over a week before hitting send.
It was a dream job, obviously, but it's so meaningful to the community, and I really had to think really hard, what can I bring to this organization and is this the right fit? But it just nagged me a little, "This is a dream job, don't let it slip away." So I pushed send, and I'm very glad I did.
Q: Jazz Fest is one of Saskatchewan's biggest annual events. Do you feel any pressure taking this position?
A: Absoutely. There's a lot of pressure to do this event well, to make sure it's something special. But honestly, I'm leaning into it, because I think it would be a bad sign if I didn't feel that pressure or that obligation.
It's this balance between having the knowledge and the experience to bring to the position, but also this openness to be able to learn and grow from the position.
Content of the article
This festival means a lot to Saskatoon and to the province as a whole. It is a great honor and a great responsibility for this community to have been entrusted with this responsibility.
Q: What challenge or opportunity are you most excited about taking on this role?
A: As COVID-19 evolves and we strive to emerge from the pandemic, this is a huge challenge. The forefront of everyone's mind is how do we keep our art scene thriving? But also, how do we keep our audience safe and make sure we're doing everything we can to move forward?
I work with an absolutely fantastic board that has wonderful ideas. And then I have my own ideas. So right now I have an embarrassment of riches when it comes to different ideas. We will certainly have some very exciting things to announce in the coming days.
Q: What's your favorite show you've seen at previous Jazz Fests?
A: Tommy Emmanuel – 2018 at the Broadway Theater – without a doubt. He is a virtuoso. Jack Broadbent opened for him. Broadbent was sensational, he was just amazing. And then Tommy Emmanuel comes out and he's perfect. The technique, expression and quality of the music was so exquisite, and it is in this wonderful, intimate space.
It's such a memory for me, to remember this show and this quality of music here in Saskatoon. It comes so clearly to me, simply because the standard was so high and so impeccable.
This interview has been edited and condensed.
News seems to be flying towards us faster all the time. From COVID-19 updates to politics and crime and everything in between, it can be hard to keep up. With that in mind, the Saskatoon StarPhoenix has created an Afternoon Headlines newsletter that can be delivered to your inbox daily to ensure you are up to date with the day's most vital news. Click here to subscribe.