The Bergamo Jazz Festival is gearing up for a live event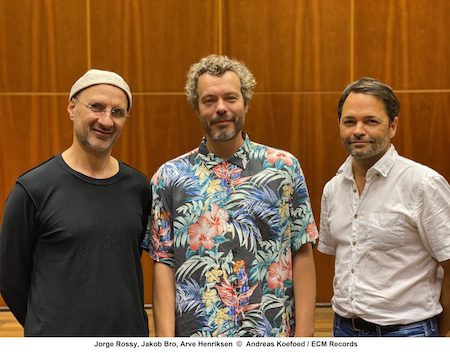 ---
By Ted PankenIMarch 1, 2022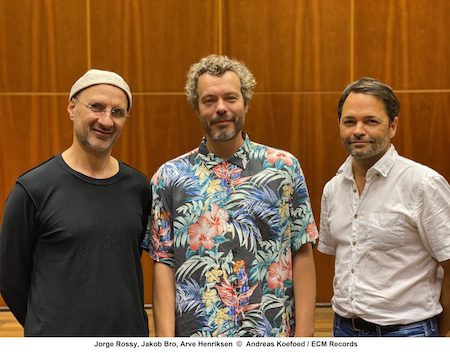 Over its previous 42 editions, Bergamo Jazz – located in a medieval town of 120,000 souls an hour northeast of Milan in Italy's Lombardy region – has earned a reputation for presenting programs that juxtapose improvisers leading Americans with more or less reputable European counterparts. Hosted for the second year by singer Maria Pia De Vito, herself a stylistic polymath, Bergamo #43, taking place March 17-20 in a variety of local venues, continues that tradition.
The proceedings begin with a solo recital by Greek pianist Tania Giannouli, whose design blends Euro-canon, jazz and her native folk music, at the Sant'Andrea Theatre, a recently renovated former space with impeccable acoustics. A few hours later, at the Teatro Sociale, built in 1809, pianist Vijay Iyer presents a newly configured trio featuring bass virtuoso Matt Brewer and young drummer Jeremy Dutton, whose credits include a long association with Joel Ross. Opposite, the all-Italian quartet of famous Roman drummer Roberto Gatto, with bugler trumpeter Alessandro Presti, pianist Alessandro Lanzoni and bassist Matteo Bortone. Between these concerts, wind artist Guido Bombardieri and guitarist Marco Pasinetti play a duo program of music by Charles Mingus celebrating the centenary of the bassist-composer at the Circolino in Città Alta, a monastery in the Middle Ages, then a prison, and now a restaurant.
First Friday, March 18 is a set at the Auditorium di Piazza della Libertà by Danish guitarist Jakob Bro's nuanced trio with trumpeter Arve Henriksen and Catalan drummer Jorge Rossy (now Basel resident), who have reunited for the stimulating album EMC 2021 Uma Elmo. Rossy's successor in the Brad Mehldau Trio, Jeff Ballard, leads a quartet of American expats with alto saxophonist Logan Richardson, guitarist Charles Altura and bassist Joe Sanders at Teatro Donizetti, an opera house built in 1800 and later named in the honor of the composer Gaetano. Donizetti, a Bergamo who composed 70 operas during his half-century on the planet. On the same poster, Fred Hersch finds his former partners Drew Gress on bass and Joey Baron on drums, with Italian icon Enrico Rava on flugelhorn. (Rava was Bergamo's artistic director after Uri Caine and Paolo Fresu took the job, and just before Dave Douglas – De Vito's immediate predecessor – took it on.) After the festivities, the bassist and native of Bergamo Marco Rottoli leads a quartet with tenor saxophonist Michele Polga (Dee Dee Bridgewater) at Dieci, a local jazz club with a kitchen that stays open late.
On Saturday March 19, the atmosphere becomes speculative during a late morning recital by New York guitarist Ava Mendoza, who mixes blues, noise, distortion and harmonics in her well-worked flow. To maintain that vibe, French violinist Régis Huby leads his expansive-sounding veteran plug-in quintet with English trumpeter Tom Arthurs, Norwegian guitarist Eivind Aarset, French bassist Claude Tchamitchian and Italian adventurer Michele Rabbia. The highlight of the evening is a solo piano concert by Brad Mehldau, Hersch's former mentee, who was due to perform in Bergamo with his trio in March 2020, precisely when Bergamo was at the height of his devastating and widely reported experience. as the epicenter of COVID-19, resulting in the cancellation of that year's festival, which was to be De Vito's first.
The 11 a.m. wake-up call on Sunday, March 20 comes from the wildly creative brass and electronic duo Star Splitter, as stalwart Chicago outcat Rob Mazurek and 30-something Gabriele Mitelli (Brescia, Italy) call their partnership. Later, speculative improvisation remains the watchword with the reunion of Giornale di Bordo (Ship's Log), featuring veteran Chicago drumming hero Hamid Drake and like-minded Sardinian luminaries Antonello Salis on piano and guitar. the harmonica, Paolo Angeli on the prepared guitar and Gavino Murgia on the saxophone. .
The other three concerts on Sunday feature voices framed in contrasting contexts. The virtuosic and Jobim-centric Trio Correnteza, made up of Peruvian clarinetist Gabriele Mirabassi, Brazilian guitarist Roberto Taufic and Abruzzo singer Cristina Renzetti, perform at Sala Piatti, an intimate Art Nouveau-style space from 1903, well-suited to chamber performance. New York rising star singer Michael Mayo brings his quartet (with keyboardist Andrew Freedman, bassist Nick Campbell, drummer Robin Baytas) to Teatro Donizetti for a concert facing piano maestro Gonzalo's project "Viento Y Tiempo" Rubalcaba with singer Aymée Nuviola, who offers Yoruba sensitivity and vocal power as Celia Cruz did in her heyday. comics
---
Joey DeFrancesco has added the tenor saxophone to the growing list of instruments he plays.

"To me, Roy Hargrove was one of the most dedicated stewards of this music, the black American tradition," said trumpeter Theo Croker, who considered Hargrove a mentor.

Don Byron fires no shots while passing the "test".

Danilo Pérez talks about the upcoming Panama Jazz Festival.

"I always wanted the oldies to be there so I could make sure I was going in the right direction," Kenny Garrett said of his relationship with the jazz legends.