The Northwest Jazz Festival returns in 2022 with an exciting lineup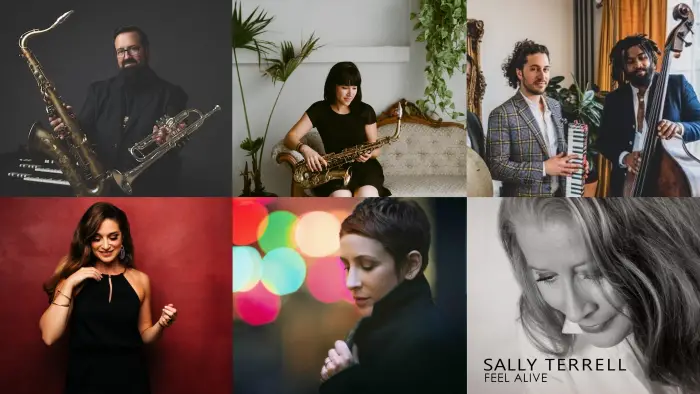 After a two-year hiatus, the Northwest Jazz Festival returns to celebrate 20 years in historic Lewiston. This year, the festival will spotlight local, international and North American jazz artists, including Sally Terrell, John di Martino, Stacey Kent, and more.
The last Northwest Jazz Festival was held in 2019 with a two-year hiatus due to NYS (New York State) COVID-19 restrictions. In 2021, there was no full festival, however, local musicians were hired to perform in Lewiston. This year's event brings live music to Center Street with a selection of the area's top food and beverage vendors, including local wineries, distilleries and breweries.
"This year's headliners are all incredibly bright stars from across the jazz world who have shown creative ingenuity in overcoming the pandemic. We are thrilled to have Grammy® nominees and a Juno winner on the main stage this year,"

says Tony Zambito.
"This year we will celebrate the 20th anniversary of the festival and we couldn't be happier to welcome Joey DeFrancesco to the Niagara Falls area where his father, Papa John, cemented DeFrancesco's legacy. Plus, we welcome back jazz singer Sally Terrell, who is also from this region and has released a fabulous new album with jazz pianist extraordinaire John di Martino. We are thrilled to share that we will have a rare guest appearance and debut performance from jazz singer and Grammy® nominee Stacy Kent. If anyone epitomized perseverance during the pandemic, it was Emmet Cohen, and we're thrilled to have him and the trio on stage. Winner of a Juno award, the Allison Au Quartet from Canada is an opportunity to welcome our Canadian fans back to the festival. We are also delighted to have the opportunity to present a rising jazz singer, Corinne Mammana.
Each year, the festival relies on the support of donors and sponsors to remain the largest free jazz festival in the region while also holding an annual fundraiser in the spring.
"We are grateful for the overwhelming support we have already received from the generosity of sponsors to ensure that an event in 2022 takes place. We are hard at work on the anniversary celebration and plan to bringing you another two days of spectacular entertainment featuring international stars as well as some of our local super talent. It's clear that everyone loves and misses the Jazz Festival and wishes it continues to be a success," said Carol Calato, chair of the jazz festival's board of directors.
The Jazz fundraiser will take place on Sunday, May 1 from 1-5 p.m. at the Brickyard Brewery in Lewiston, NY. The event will feature music from the Stu Weissman Trio, Saranaide and the Buffalo Dolls.
Tickets for the fundraiser are available on the linked festival website here.
For more fundraising and festival information, as well as to sign up for jazz festival news alerts, please visit the link here.