world record in Detroit, Michigan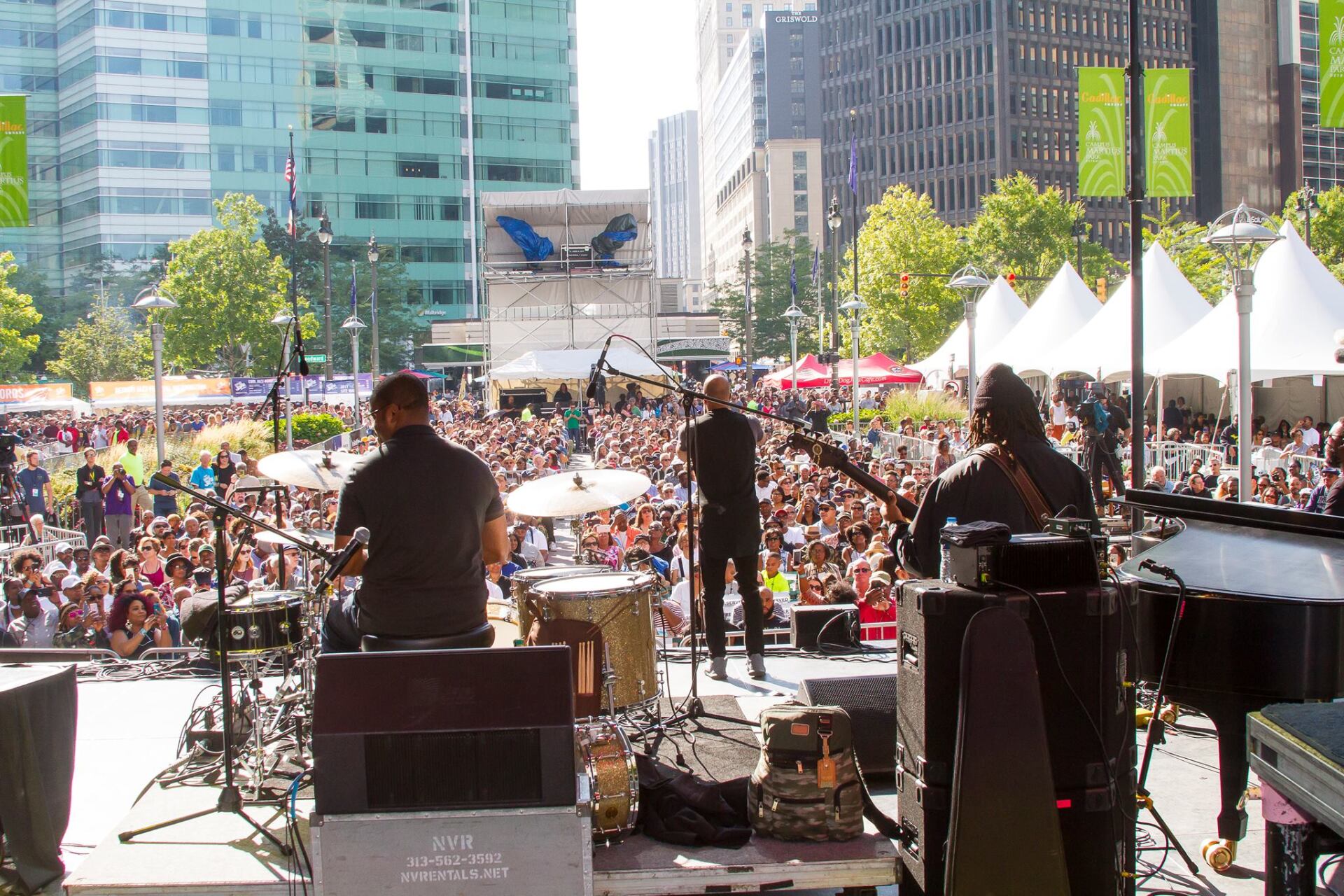 DETROIT, Michigan, USA–Detroit Jazz Festivala free jazz festival held annually over Labor Day weekend at Hart Plaza and Campus Martius Park in Detroit, Michigan, has an audience of 325,000 over the four days, setting the world record for be the
The largest free jazz festival in the worldaccording to the WORLD RECORD ACADEMY.

"Keeping the event free for visitors is not an easy task. Four to five million dollars must be raised each year for this event to take place," said the
mllive.com reports.
"We are working hard to build a strong foundation of endowment and donor base. We also have amazing sponsors. Rocket Mortgage returns as a presenting sponsor this year. And our jazz angel, Gretchen Valade, who saved the festival when there wasn't much hope of it continuing over 15 years ago. Between all that, it can continue to be open to everyone, but that's a big challenge.
Chris Collinspresident and artistic director of the Jazz Festival told MLive.
"It's on the streets of our city, so the city is our backdrop. It's not in a park somewhere. The history of jazz in Detroit is still present. You walk from stage to stage with an open ambience.
"For more than 40 years, the Detroit Jazz Festival Foundation has celebrated Detroit's rich jazz music history by offering year-round concerts and educational programs, and of course, hosting the largest jazz festival in free to the world, showcasing world-class talent, on Labor Day weekend," explains the official site.
"With the support of corporate sponsors, philanthropic organizations, individual donors and volunteers, the Detroit Jazz Festival is free to music fans who want to revel in the artistry and improvisation of jazz legends, d 'rising stars, legacy and returning artists.' Each year, the lineup of over 60 performances as remarkable and diverse as the genre itself, plus spontaneous late-night jam sessions, offers something for everyone. the world.
"Our year-round educational programming creates unique opportunities for regional students and budding musicians to help them achieve artistic excellence, while our concerts celebrate the works of students and mentors, in addition to local and national artists.
The Detroit Jazz Festival is a free jazz festival held annually over Labor Day weekend at Hart Plaza and Campus Martius Park in Detroit, Michigan.

"Partists have included Dave Brubeck, Gary Burton, Regina Carter, Chick Corea, Dave Holland, Joe Lovano, The Manhattan Transfer, Wynton Marsalis, Pat Metheny, Mulgrew Miller, Paquito d'Rivera, Sonny Rollins, Wayne Shorter, Take 6 and Tower power."
(Wikipedia)
"Detroit claims to have the biggest free jazz festival in America. It's a really good festival. It's held in Hart Plaza (three stages) plus a fourth stage half a mile from the plaza. Detroit has a lot of talent locals to tap into, but these are joined by a large group of nationally known musicians The festival runs for four days over Labor Day weekend Seating is sometimes a challenge as two of the venues have steps concrete. Cushions or folding chairs help a lot. The music is eclectic but there is something for every jazz fan. A jazz pass can be purchased which gives preferential seating at each of the four stages. Some people would find this with the extra money because you can change places at will while being assured of a good seat.
"Luckily – it was at the Hart Plaza to attend the Detroit Jazz Festival – a good mix of big band and Pat Metheney showing up and across the road interspersed with street food in the trucks on a day hot, sunny and rainy! Amazing!!!"
"Almost every year I attend the Detroit Jazz Fest, the largest free outdoor jazz festival in the world. Almost all the action takes place at Hart Plaza with a variety of different venues and artists. Hart Plaza is also right on the Detroit River which has a great safe and clean walking path with great views not only of river life but also of our neighbor to the east, Canada.It is also close to restaurants, hotels and some stores.